When you have faulty french doors, or patio doors that need repair, you don't have to replace the whole door. You can save a fortune just by changing the locking mechanism, handles, gears, wheels, or glazing.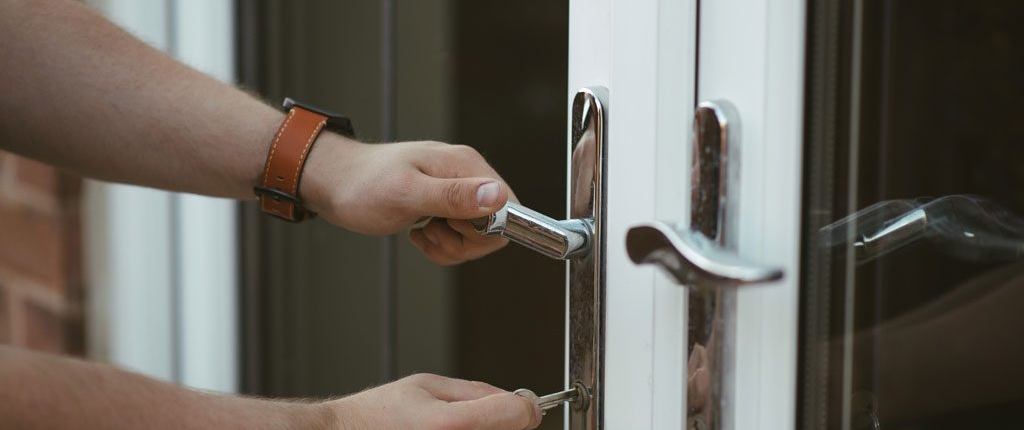 Common patio door repairs involve fixing a drop in the frame, collapsed or seized up roller wheels, sticking locks, broken gears and loose handles. We can fix all of that for you, getting your patio or french doors working again.
Most traditional window and door companies avoid carrying out repairs, and will say that a new door is the only option, because they cannot make a profit on a minor repair or because they don't prioritise repairing doors as its not part of their business model. Thankfully that is our business, and we are happy to offer patio door and french door repair services to you.
Sliding Balcony Door Handle Repair
An early warning of problems arising in the future is if you are having trouble opening or closing the door using the handle. If found early, no replacement parts are needed – which is good news. If you are experiencing trouble opening or closing the door, contact us early to avoid more complex issues arising.
Quite often when a sliding door starts jamming, people will start to force the handle to open and close the door, which causes strain on the spindle/cogs of the handle. If this happens too much, the handle can break which means a full handle replacement is needed. Catch this issue early and save yourself a lot of pain.
We specialise in the maintenance and repair of all types of Sliding Patio and Sliding Balcony doors.
With sliding doors, either standard Aluminium or uPVC, the rollers are typically acrylic or metal running along a metal track. The most common issues are either damaged or worn rollers that cause uneven opening due to poor balance, which in turn misaligns the locks. If this is left unattended the locks can become damaged and the bottom track can break or split because of the dragging roller wheels.
If you don't turn the handle into the correct position opening or closing the door, the mechanism can fail. Sometimes the rolling mechanism at the bottom of the door fails, or the track at the base of the door becomes misaligned, which then harms the mechanism. When this happens, both the track and rollers need replacing. A good example of this is if the whole sliding section of the door becomes misaligned, causing problems in locking the doors – even jamming the door lock when they are closed.
We repair
Uneven frame or supporting track
Damaged or broken rollers or hinges
Misaligned locking mechanisms
Door bolts jammed in locked or unlocked position
And more
Quite often the problems for doors such as these comes from how they were first installed, as the builders themselves were not experienced in making sure they were fitted correctly.
Learn more about our uPVC Door repairs.